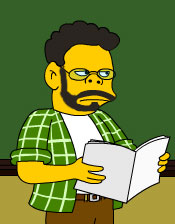 Your Host
Who I Am
Mike Thomas, slowly coming to terms with middle age. Child of a free spirit, graphic artist mother, and a father I don't know very well. Grandchild of a librarian (and poorest DAR member ever), engineer, coal miner, and homemaker (not all the same person). Grandnephew of yet another engineer.
Currently living in Denver, CO in domestic tranquility. A software developer of some repute, and amateur renaissance man. Still sane after all these years, but there's still time left, and I'm stubborn.
About this Site
samoht.com was first brought online in 1998, I believe. The domain name 'samoht.com' is derived from my last name, spelled backwards. Before samoht.com, I had couple of ISP-hosted sites, the first of which was brought on-line in around 1996.
[More...]
My Riveting Story
Growing Up
I grew up in central Kentucky, moving between Winchester and Lexington a number of times, thereby achieving the dubious distinction of never attending the same elementary or junior high school in consecutive years. I did attend George Rogers Clark High School in Winchester all four years, during most of which I showed little interest.
You see, I read a lot of fairly scholarly stuff on my own, and the classes that I had to take in high school didn't really interest me much, and neither did the homework. Eventually, however, I woke up and realized that if I'd just "play the game", I'd actually do pretty well, which couldn't hurt in the long run. My grades improved a lot after that.
I didn't decide to attend college until my senior year of high school. I finally decided to enroll at Eastern Kentucky University with the plan of majoring in art. Right before I started, I changed my major to math. I was young and naive, and thought artists starved in garrets and didn't get famous until they died (I'd never heard of commercial art, though I was exposed to it constantly). But mathematicians, on the other hand, tons of options for those guys. Um, well, let's just say I was young and naive.
Professional Life (resume)
I graduated EKU in the winter of '84, wondering, "now what do I do with a math degree?" (told you I was naive). The answer, I discovered, was to either go to school longer and become a professor, take a bunch of tests and become an actuary, or work for any employer that looks for smart, warm bodies. And so we have...
EDS
Ah, EDS, the ultimate in smart, warm body recruiters in the late 80's. I became an employee of EDS, doing system development on a variety of platforms. I stayed at EDS for a long seven years. Even though I don't necessarily look back on the experience with a warm feeling, I must admit that while I was there I was instilled with a respect for good software development process and techniques. This has helped me immensely in the rest of my career.
Ernst & Young
Easily the best career choice I've made, I treasure the time I spent at E&Y. I worked in the methods and tools center, which defined the methodologies that the consulting practitioners used, as well as the methodology-based tools that helped to automate their processes.
I spent five years at E&Y, always deepening my object and relational analysis and design skills. But it had to come to an end someday. Eventually, my move to Denver and changes in management resulted in the destruction of my group as I knew and loved it. It was time for me to go.
Recently ("the Denver years")
My career has seen a lot of variety since the move to Denver. I had a whirlwind start: A short stint at a small startup, a gig as an independent consultant for a financial institution (it was a sweetheart deal - I thought - they still owe me tons of money, but are protected by Chapter 11), a six-month tenure at
BoldTech
, a small consulting company, doing Enterprise Application Integration (EAI) projects with Vitria Businessware (the weapon of choice at the time).
I left BoldTech to work at Qwest Communications with a friend of mine from the startup I mentioned above. I spent a year and a half at Qwest, and enjoyed almost every minute of it. I worked exclusively in Java and WebLogic server. By the time I left I was the 'architect' for the team, and had a lot of say in how things got done. However, I still 'kept it real' and wrote a lot of code, too. Eventually I got a little bored at Qwest, and went out on my own again. I landed at Oppenheimer Funds where I worked on a WebLogic Server project for a new financial product that Oppenheimer brought to the market.
When the Oppenheimer gig played out, I spent about five weeks looking for something else. I finally got a contracting gig at BEA Systems (maker of WebLogic Server, among other fine products) in the fall of 2001. That gig was converted to a full-time job in June of 2002. As seems to be the pattern, after about a year and a half I started getting a bit bored at BEA and started looking around. I ended up taking a job with a small startup called ePlan Services in January of 2004. As of this writing, I'm still there. Turns out I really like working for small companies.
Adult Personal Life
While I was living in Dallas, I was very lucky to find my then wife-to-be Mary Beth. We got married in 1991, after having dated for two years (we got married on our first-date anniversary), and spent a number of years together in Dallas before moving back to her home city of Denver in late 1997.
I love Denver, and can't believe it took us so long to move here from barren, humid, hot, boring Dallas. Here in Denver, it's actually fun to go for bike rides, and there are tons of dedicated trails, for both mountain and road bikes, that go for miles and miles. There are places on one of our suburban bike trails that belie the fact that you're only a mile away from major roads and shopping centers, etc. All you can see is vast fields, tree-topped hills, ponds, and the mountains in the background. Amazing.
Hobbies and Habits
Reading
I'm always reading something, though not what the usual person reads. I tend to read stuff about my work, since my work is kinda like a hobby for me. I mainly read about topics such as development methodology, object-oriented modeling and patterns, and component and enterprise software development. I particularly like to read about (and do) OO and data modeling, since modeling really exercises the philosopher/mathematician in me.
Other than the technical books, I'll occasionally read a nonfiction book on some topic that interests me, like art, philosophy, or science. Very occasionally, I'll read a novel. Very occasionally. This habit drove one of my junior high-scool librarians crazy.
See my weblog for a list books I'm reading, and have read (it's in the sidebar).
Bicycling
Road cycling is something I did with great gusto in my "glory days" of college, back in the early 80's, when I did triathalons and foot races, but which tapered off severely over my professional career. Since we've moved to Colorado I've gotten back into bicycling in a big way. I really did miss it.
Much, much more on my bicycling page, and in the bicycling category of my weblog.
Quake and Other Computer Games
I used to be pretty much addicted to Quake (back when QuakeWorld was popular). I played all the time. I actually was in a "clan" for a while, but I quickly plateaued and got frustrated by my inability to improve. So, I went out on my own again for a while, but really, in the end, I stopped playing so much.
I still play occasionally, though now it's Q3A, Return to Castle Wolfenstein, or Unreal Tournament. I'm still pretty decent so if you come across a player named chomsky, or _balance_, or --vector-->, watch out!
Music
I'm a musician and an audiophile. That's unusual, if you believe what you read. Many fine musicians have crappy stereo systems. Maybe that's because they spend all of their money on fine musical equipment. Anyway, I once had a home studio, and was very active in it. I've recorded a lot of tunes over the years, but little since moving to Colorado. I've been playing around with Apple's Garage Band a bit, but nothing too substantial. Several of my recordings are available to download in MP3 format.
Just for fun, here is a j-card for a tape that I once produced: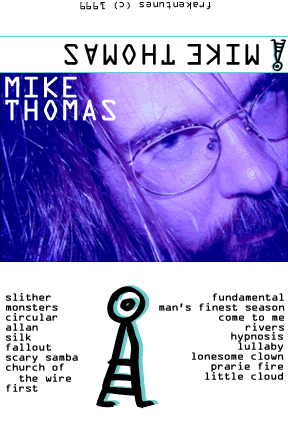 Art
I've said that I applied to college as an art major. I come from a mixed artistic and engineering family, so my interest in art and design didn't just die when I changed my major to math. A math degree offers lots of opportunity to take electives. I usually chose art classes. I took 3D design, sculpture I and II, technical drawing, etc., and loved it all.
In 2007 I started drawing (and even painting) again, pretty seriously. I did a lot of sketching for the next, oh nearly three years, then dropped it suddenly when I got a wild hair about photography again. Yeah, it kind of goes that way. All my sketches, drawings, and paintings from this period (over 300 of them!) are catalogued on flickr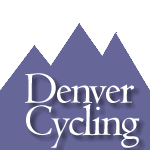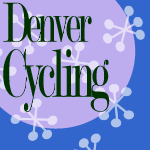 Check out my artwork page and my .mac site for a sampling of artwork from the mists of antiquity.
Photography
I've been into photography, to a greater or lesser extent, since I was about 13 years old. More on that on my
Photos
page. Lots more at my
flickr site
, and on
zenfolio
.
The Web
Or specifically, developing web pages, and browsing around for nice ones. This particular site is on its sixth (I think) iteration. I'm especially attracted to very simple sites that load fast, but still look nice. Hopefully, mine fits into this category. Check my
links
and
weblog
for links to other sites that I like.
Science & Philosophy
I'm a multidimensional geek. I mean it's not enough to spend my work time (and home time) glued to a computer but I also love to read (and watch TV shows) about scientific and philosophical topics. Along these lines, I also enjoy watching political talk shows -- mainly because they get me so riled up.
Chess
I have an on-again, off-again love affair with this game that I happen to really suck at. I must have twenty or thirty books on the topic, but I'm a total duffer. I think that I don't have a chess brain.
Watches (Horology)
I'm also a watch nut (yes, there is such a thing). I've always had an unexplainable attraction to this uniquely functional piece of jewelry. Some of the nutty multifunction quartz watches are OK, but my real passion is mechanical watches. There's something about a tiny machine, made up of hundreds of parts, keeping accurate time, that's just really cool to me.
Motorcycles
One of my more recent afflictions was a desire to ride motorcycles. I bought a BMW K1100RS in October '02', and used it to commute to work whenever it was over around 25 degrees in the morning, and dry. I don't have the bike any more (sold it for the Porsche). However, I have an entire sub-site dedicated to motorcycle stuff, and am keeping it around for others' entertainment.
I've written quite a bit about motorcyling on my active motorcycling weblog. More is available in my motorcycling weblog archives.
1995 K1100RS (the Green Goblin)
Porsche
Since I was about 20, I badly wanted a Porsche 911. Well, a few years ago, I finally got one. A nearly thirty-year-old one, that is. I keep a
maintenance log
for the car on this site.